« Back to All News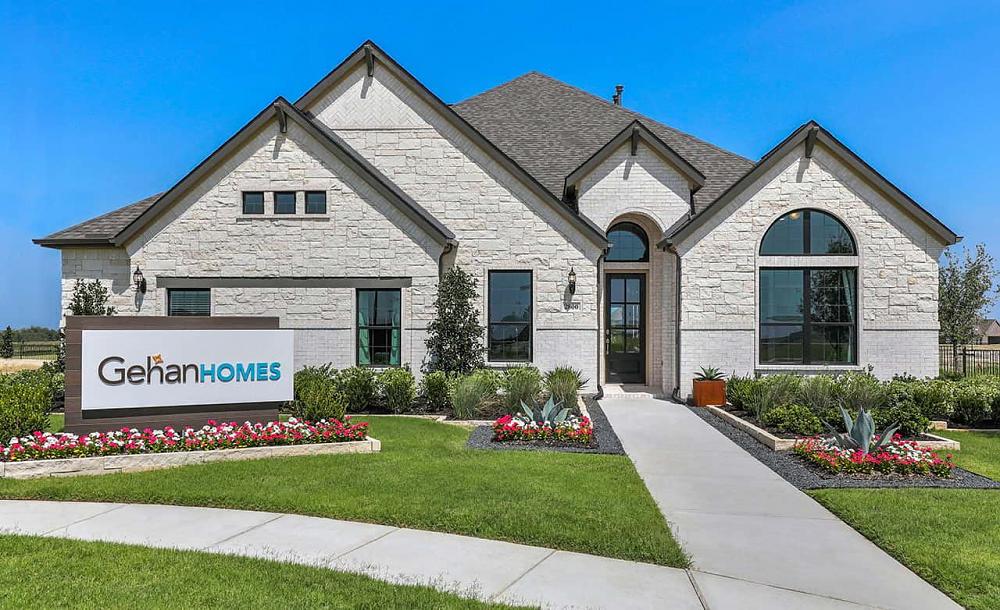 February 11, 2021
Featured Builder: Gehan Homes
Exceptional design. Personalization. Superior customer service. That's what you get when you choose Gehan Homes to build your home in Edgewater.
The 10th largest private homebuilder in the nation, Gehan has begun presales of their high-quality beautiful homes in our community and we couldn't be more excited.
What sets Gehan apart from many other builders is their four-cornerstone approach to building homes. Those are highest quality, exceptional design, personalization and superior customer service. These add up to a home that stands the test of time. A home you'll love to come home to every day.
Craftsmanship is at the center of every home built by Gehan. The builder seeks out the latest technologies, so your home is healthy, energy-efficient and structurally sound.
That's only part of what makes a Gehan home special. The builder has won numerous accolades and awards, including more than 20 Texas Association of Builders STAR Awards for their designs. Gehan offers hundreds of exclusive design options and room configurations to help you tailor your home to fit your lifestyle.
For Edgewater buyers, that means standard features including vaulted ceilings, covered patios, gleaming kitchens and secluded primary suites. Then with the help of a Gehan representative, you can choose from multiple options such as adding a second study or a media room if you need one.
All of which is good, but Gehan goes one better. They supplement their comprehensive warranty with post-closing warranty visits at 60 days and 11 months to take care of any issues that might arise. Emergency warranty service are available after hours, on weekends and during holidays.
It's no wonder the builder has been recognized as the 2020 Builder of the Year by the Texas Association of Builders and received Houzz awards last year for customer service and product design.
Gehan Homes offers designs from its Classic and Regency series in Edgewater. Homes are priced from $310,000s and range from 2,040 to 4,130 square feet. Plan a trip to see the new model home and purchase your Gehan home today.