« Back to All News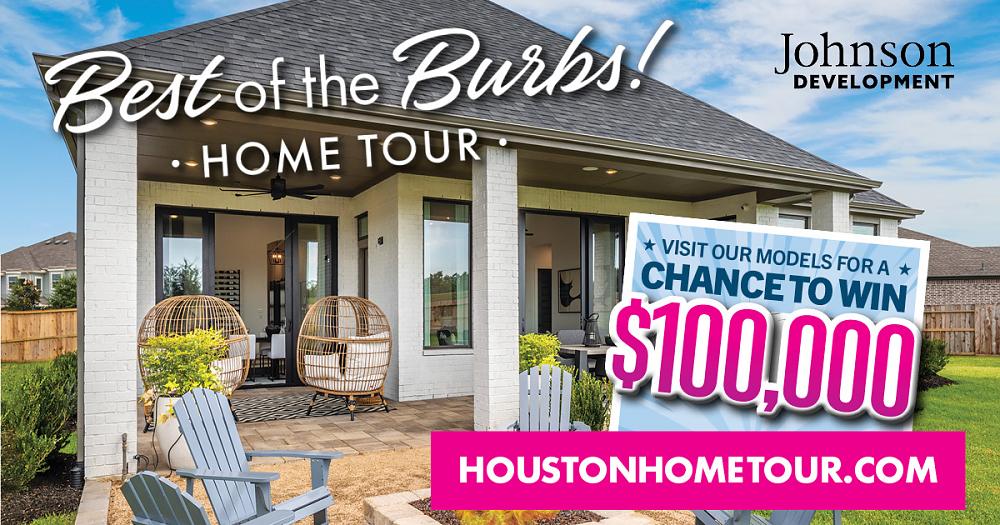 April 08, 2021
A Home Tour You Won't Want to Miss
Our developer, Johnson Development, has opened the doors on more than 120 model homes all across the Houston area for the Best of the 'Burbs home tour, happening April through May.
This is the perfect time to see the thoughtful design and high-caliber builders in a Johnson community, including model homes by our own Edgewater builders — Coventry Homes, Gehan Homes and Highland Homes.
Although Edgewater model homes are not yet open and therefore not included on this tour, you can visit any other Johnson Development community model homes to pick up a scratch-off ticket for your chance to win $100,000. It's just one ticket per family per day at each model home, but the more model homes you visit, the more scratch-off tickets you can get!
You can plan your tour by visiting the Best of the 'Burbs website and scrolling through the many communities included on the tour. You'll also find some helpful homebuyer resources, a wealth of community and model home video tours, and an entire gallery of home décor ideas that allow you to search by room, trend or community.
So, take a look around online or in person and get to know what Johnson Development is all about.