« Back to All News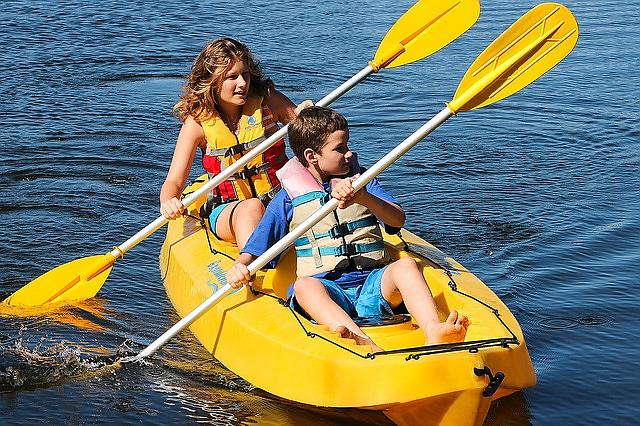 September 01, 2021
Armand Bayou Nature Center Nurtures Nature
Hiking, bird watching and looking for furry critters sounds like an excellent way to spend the day. It's something our Edgewater residents love to do, and when they aren't exploring the 25 acres of protected wetlands in our community, they are heading out to one of the largest urban-wilderness preserve in the United States, the Armand Bayou Nature Center (ABNC).
Founded in 1979 as a result of efforts by environmentalist Armand Yramategui to preserve the area, the nature center spans 2,500 acres of natural wetlands forest, prairie and marsh habitats and is home to more than 370 species of birds, mammals, reptiles and amphibians.
Visitors to the center have a lot of options to choose from. Most enjoy strolling Discovery Loop, which offers views of ABNC's wetlands, prairie grasslands and forest habitats. The loop also takes guests to the interpretive building with displays of living reptiles, fish and amphibians, the John P. McGovern Children's Discovery Area, the Bison Viewing Platform and an authentic 1800's farm site.
The loop takes one or two hours to traverse. For those wishing to spend more time at the nature center (we encourage that), there are more than 5 miles of well-maintained trails showcasing forest, prairie, marsh and natural bayou habitats.
If that wasn't enough. ABNC offers a number of activities throughout the year. Popular attractions include guided kayak tours, pontoon boat cruises, night hikes and children's education programs.
The nature center is located at 8500 Bay Area Boulevard. Pasadena, Texas 77507. It is open 9 a.m. to 5 p.m. Wednesday through Saturday and noon to 5 p.m. Sunday. Admission is $6 for ages 13-59 and $4 for ages 1-12, seniors 60+, students, teachers, active-duty military and first responders with ID. Tickets can be purchased online.
When visiting the park, be sure to bring water as there is none for sale within the center. It is suggested that you bring hats, sun visors, sunglasses, umbrellas, water, insect repellent and sunscreen when visiting in the summer months. In the winter, dress in layers. If you decide to visit during wetter months, wear water-resistant shoes, rain boots or shoes.
If you want to visit all of the time, we suggest purchasing a membership and a home in Edgewater!