« Back to All News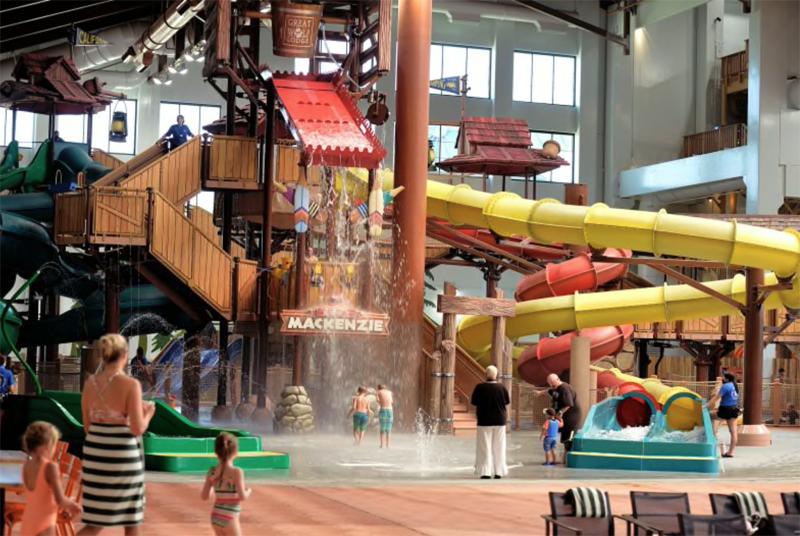 January 18, 2022
Great Wolf Lodge Coming to Webster
Coming soon, yet another reason to make the move to Edgewater. When you do, you will be minutes away from the only Great Wolf Lodge in the Houston area.
The resort featuring a massive indoor water park is set to break ground in Webster this year. It will be the 20thlocation in the U.S. and Canada and only the second in Texas. The park will be located on a 30-acre property near NASA and will feature 400,000 square feet of entertainment and lodging space with about 75,000 square feet for the indoor waterpark and close to 10,000 square feet for a convention center facility.
The first Great Wolf Lodge in Texas opened in Grapevine in 2008 and if that one is anything to go by, Houston residents are in for a treat. Families can catch a wave in the wave pool, slide down four-story water slides, float down a lazy river and much, much more. Parents can enjoy adults-only hot tubs. It's all indoors so your family can enjoy the fun during the coldest months.
Waterslides aren't the only attractions the resort offers. MagiQuest is a live-action game where children are the stars. Kids are given a magic wand and a quest. During their adventure, they can collect magic items, learn powerful runes and use them to complete the quest and level up. Most lodges also feature an arcade, ropes course and Build-a-Bear workshop.
A variety of restaurants are planned, ranging from coffee shops to family-friendly buffets and pizza joints. Gift shops, swim shops and candy stores provide everything needed for a great day.
Day passes to the waterpark are available, but if you want to take a staycation, themed and non-themed suites are available. Themed suites include cabins, caves and camps.
A completion date for the Great Wolf Lodge has not been set, but we can't wait to slip on our water wings. If all this sounds too good to be true, it isn't. Visit Edgewater and pick your new Great Wolf-adjacent home today.