« Back to All News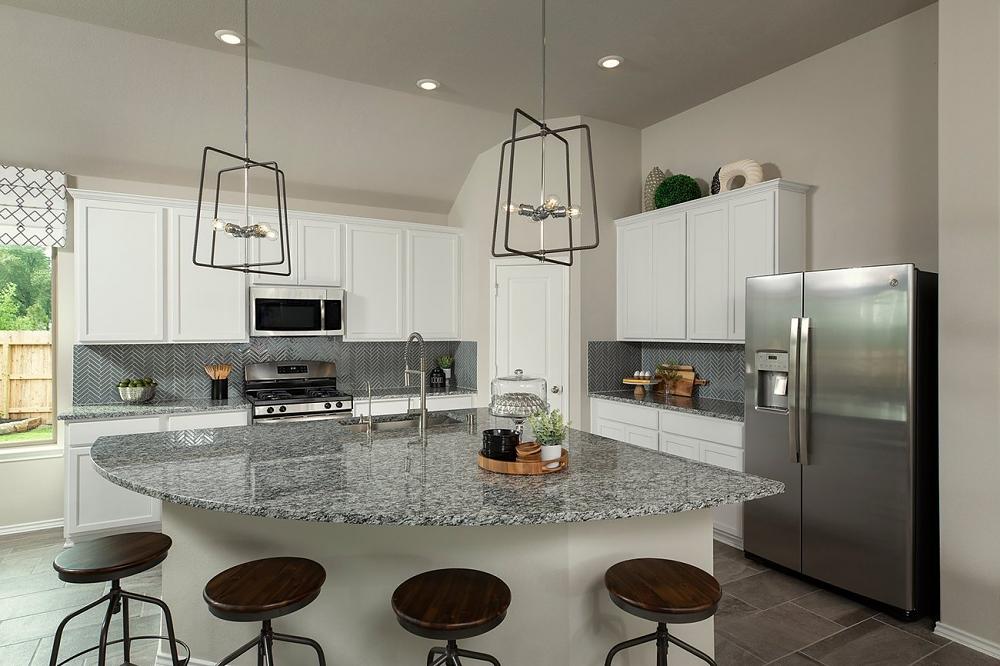 February 14, 2022
2022 Design Trends We Love
Whether you are buying a new home in Edgewater or looking to remodel, you want to create spaces that work for you and your family (maybe with a little personal flourish). To spark your creativity, we've collected the top design trends for 2022.
Bathroom Boom
This year, primary baths will be less "blah" and more "awe." Marble countertops, rich woods and polished nickel fixtures will add a touch of elegance. Stand-alone tubs and chandelier lighting create a sense of whimsy. Super showers with multiple showerheads will pamper homeowners.
The Heart of the Heart
If kitchens are the heart of the home, kitchen islands are the beat of the heart. Expect them to grow in size as families continue using them for office work, schoolwork, entertaining and — of course — eating. Another trend is double islands. Kitchens will be equipped with an island for food preparation and an island where your guests can sit and watch you chop. Trash compactors and dishwashers aren't the only appliances that will be located in the island. Builders are adding wine or beverage refrigerators and microwaves for convenience.
More Kitchen News
While islands are getting most of the love, other parts of the kitchen are getting upgrades. Colorful appliances, painted cabinets and statement walls will all satisfy the hunger for pops of color. Granite had its day, but more builders are turning to durable engineered quartz. Quartz is scratch- and stain-resistant which keeps your counters looking beautiful longer.
Multifunctionality is Key
Spaces that do double duty are a necessity these days. Builders are adding flex rooms that can serve multiple purposes from playrooms to home offices. The Gehan model in Edgewater offers a flex space in the primary bedroom so you can create a home gym, office space, TV room or all three! Entertainment lofts feature dividers to separate your gaming and media areas. Or you could create a homework area and secondary office space.
Windows on the World
Light and bright is the name of the game these days. Multiple banks of windows are being added to more than one wall in a room. Think breakfast nooks or primary bedrooms with windows on three walls.
Embrace Those Curves
Curves are soft, cozy and comfortable. Curvy furniture is already "in," but you may see curves in home architecture as well. Look for arched windows and doors, barrel-vaulted ceilings, curved islands and porches.
Planning for the Golden Years
More and more homebuyers are planning to age in place. Homes that incorporate universal design principles have become popular. Features such as walk-in showers, shower benches, grab bars and no-slip floors are a boon to elderly homeowners. Wide hallways that can accommodate wheelchairs and varied height counters also make life easier.
Outdoor Living Rooms
Once the province of barbecues and play equipment, backyards have now become extensions of our indoor living spaces. Fabrics on patio furniture are much more durable, allowing you to create an outdoor living room complete with sofa, tables, rugs and chairs. Outdoor fireplaces have joined built-in grills as a popular add-on. More outlets allow homeowners to install televisions.
Your Home but Healthier
Healthy living is more important than ever. Builders are installing more products in their homes to keep families happy and healthy. That can include Microban® counters and tiles that inhibit the growth of bacteria, whole home air purifiers, touchless faucets and special filtering systems.