« Back to All News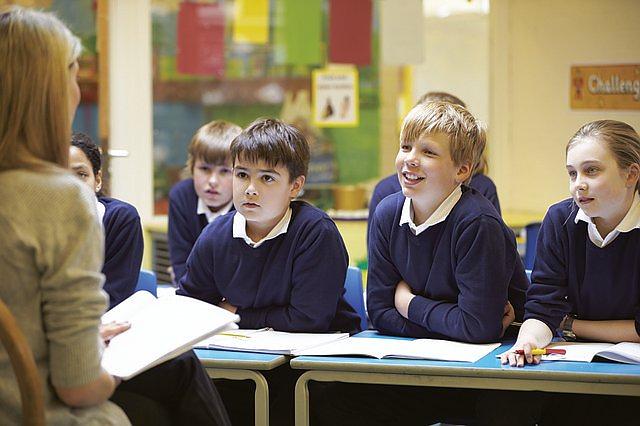 March 23, 2022
Private Schools Ready for You
Edgewater is zoned to excellent schools in Clear Creek ISD. However, if you prefer private schools, no worries. Our prime location puts everything from preschool to high school within easy reach.
Day Care to Kindergarten
151 W Texas Avenue
Webster, TX 77598
281-557-0062
Infant-Kindergarten
Your child will thrive in the safe, nurturing environment of this center whose philosophy is "Hug first, then teach." The Kindergarten curriculum is based on 44 standards and 160 learning goals that exceed first grade markers.
228 N Texas Avenue
Webster, TX 77598
281-377-9457
Infant-preschool
Offering a play-based curriculum for preschoolers, this center is hands-on to help prepare children the rigors of elementary school.
Primrose School of League City at South Shore
3025 South Shore Boulevard
League City, TX 77573
281-334-5490
Infant-Kindergarten
From language arts to math and science, Primrose schools set a high bar. Both the preschool and Kindergarten programs emphasize a balanced approach to education.
3705 Columbia Memorial Parkway
League City, TX 77573
281-535-5353
Infant-Kindergarten
Children grow socially, emotionally and intellectually while receiving a well-rounded education.
K- 8
201 South Shore Boulevard
League City, TX 77573
281-334-7345
Preschool-6th grade
Montessori programs focus on allowing children the freedom to develop at a level appropriate for them. Classrooms are specially designed to spark curiosity, minimize unnecessary failure and celebrate success.
1612 E Walker Street
League City, TX 77573
281-332-4014
Pre-K-8th grade
Focuses on challenging students with an advanced curriculum as well as promoting a child's spiritual, moral, and intellectual growth and well-being in a Catholic environment.
Westminster Christian Academy
670 E Medical Center Blvd,
Webster, TX 77598
281-280-9829
Pre-K-7th grade
Housed in the Bay Area Presbyterian Church, Westminster Christian Academy is a private school equipping the next generation of Christian leaders with a love for learning and the intellectual framework to impact the world for Christ.
K-12
4800 W Main Street
League City, TX 77573
281-332-4814
K-12th
The largest Christian school in the South Houston area provides a rigorous curriculum while teaching Christian values and leadership skills.
2732 FM 528
Webster, TX 77598
832-205-3770
5th-12th
The only private school in the Clear Lake area serving children with learning differences. The individual curriculums considering the academic, emotional and spiritual needs of each student.
Iman Academy - Southeast

825 Jetstream Court
Webster, TX 77598
281-204-8710
K-11th
One of the largest Islamic schools in the southern United States. Each student is encouraged to reach their potential with opportunities to excel through participation in National Honor programs and a dual credit program for high school students. Students also engage in an enriching Islamic studies program including Arabic, Qur'anic and Islamic Studies.