« Back to All News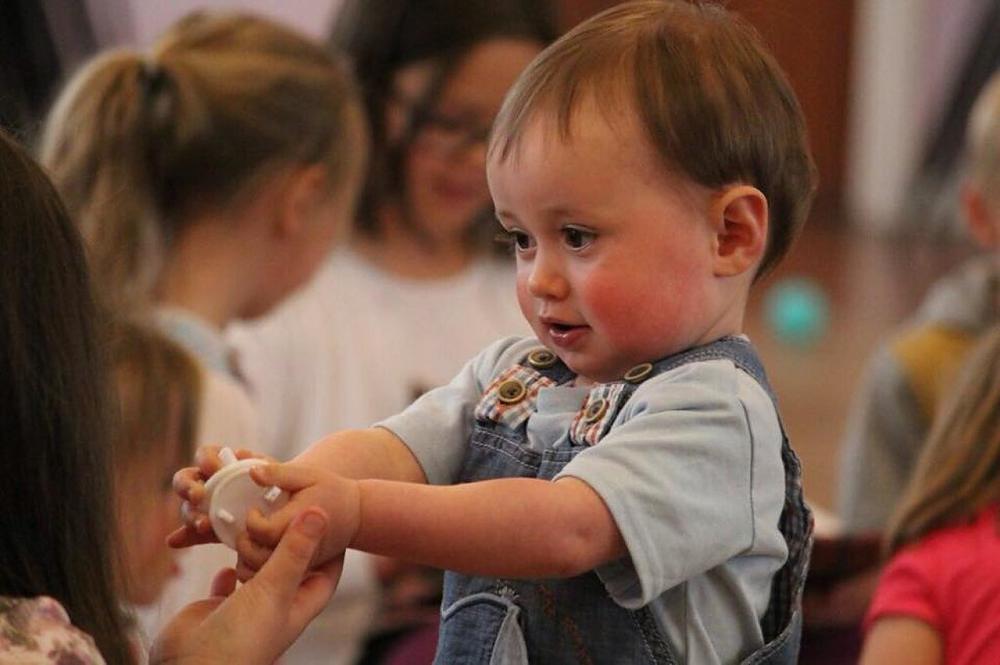 May 27, 2022
Tips for Picking a Daycare Center
For working parents, access to high-quality childcare is at the top of the list when it comes to choosing a community to live in. Luckily, Edgewater is near numerous well-regarded centers dedicated to the health, well-being and education of your children. How do you choose the right one for your family? Here are some tips:
Know What You're Looking For
When it comes to childcare what are you looking for? Do you have an infant? Are you in need of full-time, part-time care or after-school care? All three? How do you envision your children spending their day? Think about convenience. How far away from your home or office is acceptable to you? Create a wish list based on the answers to these questions.
Ask Around
Ask friends and family members which daycare centers they use. While it's tempting to only talk to people whose kids are currently in daycare, you should also talk to parents with school-age children. They can tell you if their center prepared their children for school. If friends have moved their children from one center to another, ask them why.
But Do Your Research
Family and friends are a great place to start, but you also want to do your own research. ChildCare Aware of America works with a national network of more than 400 child care resource and referral (CCR&Rs) agencies to help parents find the right daycare options for their children. You can find out more about child care in Texas here. You can download a child care checklist to bring with you when you visit centers here.
What Are the Ratios
To ensure your child receives the best care, find out the child/caregiver ratios at the centers you are considering. Ideally, there should be one caregiver per three to four infants or young toddlers, and one caregiver per four to six older toddlers or six to nine preschoolers.
Educated Caregivers
Most centers offer early childhood development programs to prepare kids for school. A good center will only hire teachers with degrees in early childhood education. Most centers have a bio section on their websites where you can learn more about the center's administrative and caregiver staff members.
Safety First
You want to feel good about where your children will be spending their day. You don't want to be concerned about their health and safety. Good centers share their policies online and in written form. Ask about their rules on handwashing, food preparation, sick children and COVID protocols. All staff members should be trained in CPR and have had background checks.
Check Out the Classrooms
The best daycare centers have lots of space with children divided by age groups. Infants should each have their own cribs as well as someone tasked to keep an eye on them while they sleep. Toddlers and preschoolers should have access to age-appropriate toys and an outdoor play space. Rooms should be large, light and colorful.
Time for School
Young children's brains need to be stimulated and a good daycare center will provide them with multiple opportunities to learn. Toddlers should be exposed to letters and numbers. Preschool students should have a curriculum that introduces reading and STEM concepts. All children should be engaged in activities that include music and art.
Communication
How will the center's teachers keep in contact with you? Will you get daily or weekly reports on your child's progress? Does the facility have cameras so you can watch your child via an app on your phone? What if there is an issue? Who should you speak with? What is the center's policy on conflict resolution? If your child is neurodivergent, how is that handled? Make sure the center you choose is open to your ideas. You know your child best.
Day Care Near Edgewater
151 W Texas Avenue
Webster, TX 77598
281-557-0062
Infant-Kindergarten
228 N Texas Avenue
Webster, TX 77598
281-377-9457
760 Clear Lake City Boulevard
Webster, TX 77598
713-551-4870
17926 Highway 3
Webster, TX 77598
281-557-2273
Primrose School of League City at South Shore
3025 South Shore Boulevard
League City, TX 77573
281-334-5490
Lighthouse Learning Academy

3705 Columbia Memorial Parkway
League City, TX 77573
281-535-5353