« Back to All News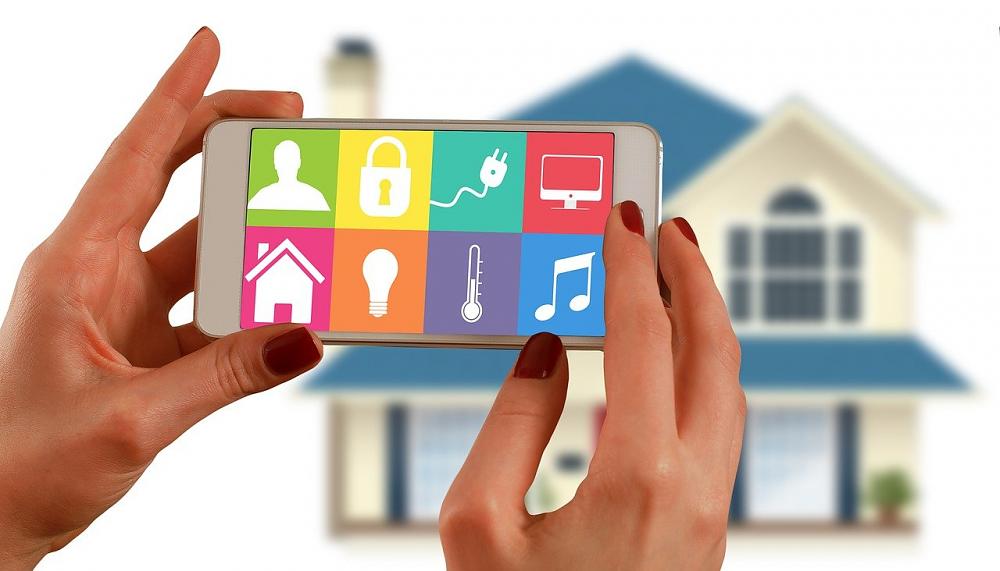 July 20, 2022
Your Smart Home and You
How smart is your new Edgewater home? With the generous home automation packages offered by our builders, pretty smart indeed. Smart home devices make living in your home more convenient, more comfortable, more energy-efficient and more fun.
Here's how to make the most of your smart home technology.
What's Included in a Home Automation Package?
A smart home is a house with automated functions that can be controlled via smart phone, tablet or your voice. The devices included in a standard home automation package varies by builder and community. In Edgewater, packages by Gehan Homes, Coventry Homes and Highland Homes include doorbell cameras, smart garage door openers and smart thermostats. Gehan also includes a wireless security system. Coventry includes smart door locks, smart light switches and an Amazon Echo Dot. Highland adds electronic deadbolts and outlets with USB ports.
Can You Upgrade at the Design Center?
Most builders allow you to tailor the standard package to meet your needs. That could include adding additional smart locks and lights or entire security systems. Talk to your builder's sales or design center representative to learn about your options and the benefits of adding them.
What's a Hub?
A hub is a Wi-Fi router. A good router will deliver a consistent signal throughout your home, integrating your devices so you can control everything from a smart device or via voice commands. Coventry includes the Control 4 system in their homes. Highland gives you a Eero Wifi Router. Gehan uses Clare Controls.
What is A Voice Assistant?
Not all builders include a voice assistant like Amazon Alexa, but if your builder does, you need to get to know its capabilities. Assistants allow you to control your smart devices with voice commands. You can simply tell Alexa to turn on the lights or lock the front door. They also allow you to set up routines and skills, which are a series of pre-programmed commands. Tell your device to "get ready for bed" and it will close your blinds, turn on your security system and dim your lights.
What About Security?
Add a security system to your home automation package and you can activate or deactivate it with just a voice command. You can also view who is at the door or unlock it via an app.
Can a Smart Home Save Me Money?
Smart thermostats learn your routines and can automatically lower or raise the temperature as needed. You can turn off heating and cooling systems from your phone saving you money on your energy bills. Smart water faucets can alert you to drips and leaks saving you money on your water bill. Some devices have a learning curve. Give them a few weeks to learn your routines and reap the rewards.
Can Smart Homes Entertain Me?
Smart homes are great for keeping your family entertained. Amazon Alexa devices can not only turn your television on, but it can also suggest movies you might enjoy. Alexa can also read your children stories, play games and deliver the morning news.