« Back to All News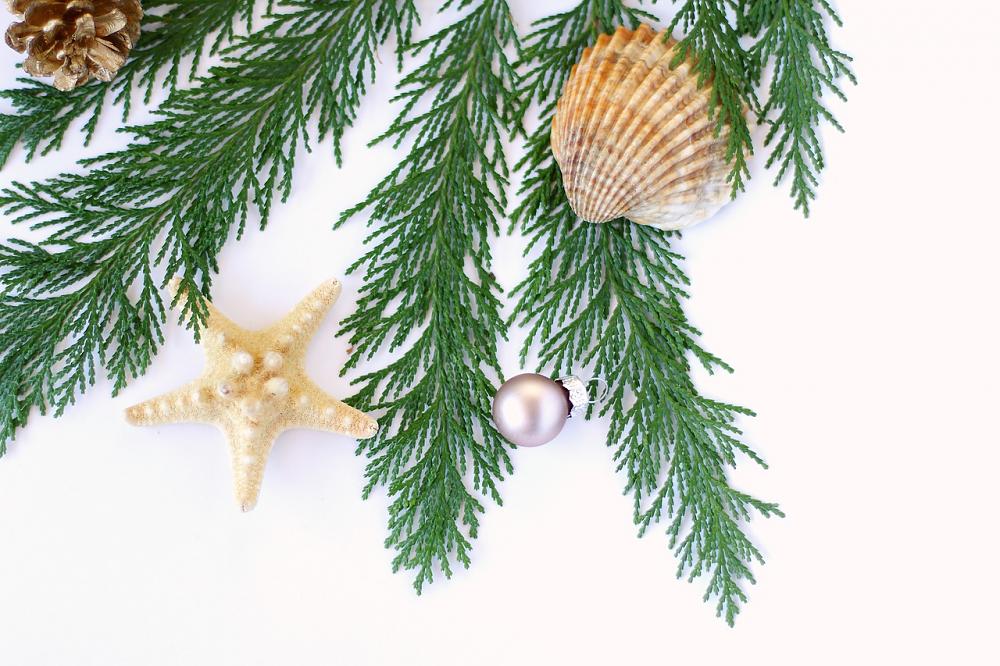 December 16, 2022
Decorate for a Beachy Christmas
Edgewater residents enjoy a Bay Area lifestyle not far from the beaches of Galveston. It's not surprising they would take their holiday decorating cues from the coast. How do they decorate for a beachy Christmas? Here are some ideas.
Have a Blue Christmas
When it comes to coastal holiday décor, red and green won't cut it. Think sand and sea. Decorate your tree with blue, white and light brown baubles. Hang blue stockings from the mantle. A flocked Christmas tree creates a beautiful foundation for blue ornaments. Check out these trees for inspiration. Skip the colored lights and hang white lights instead. Wrap gifts in blue, silver and white paper.
Let Nature Be Your Guide
Your beach theme would not be complete without stuff you naturally find on the beach. These sea glass Christmas trees look lovely on coffee tables and sideboards. Cover Styrofoam topiaries in the shape of trees with shells. Fill vases with sand or shells and ornaments. Starfish always say "surf's up" when added to your traditional holiday décor. Driftwood can be repurposed as miniature trees or whimsical reindeer.
Bring the Beach to Your Wreath
Welcome guests to your home with a beach-inspired wreath. Do it yourself by wrapping nautical rope around wire and manipulating it into a circle. Then add greenery, sand dollars, shells, starfish or whatever says beach to you. Not in a DIY mood? Check out this array of coastal wreaths from BeachFront Décor. If you love garlands, add blue baubles, burlap ribbon, white lights and shells.
Whimsical Coastal Ornaments
No beach-themed tree would be complete with whimsical ornaments. Go with tiny boats for a nautical theme. Instead of stars, hang starfish. WalMart offers a range of inexpensive, adorable beach-themed ornaments. Get the kids involved. Just have them fill clear, plastic balls with sand and shells.
Scented Candles
Replace your pine-scented candles with beach-scented ones so your guests truly feel like they are on the coast. Try Beach Walk or Coconut Beach from Yankee Candle. Sweet Water Décor offers soy candles scented with sea salt and coconut. HomeGoods is an excellent place to find inexpensive beach-scented candles. Once you have a few, arrange them on a tray with sand, shells and sea glass.