« Back to All News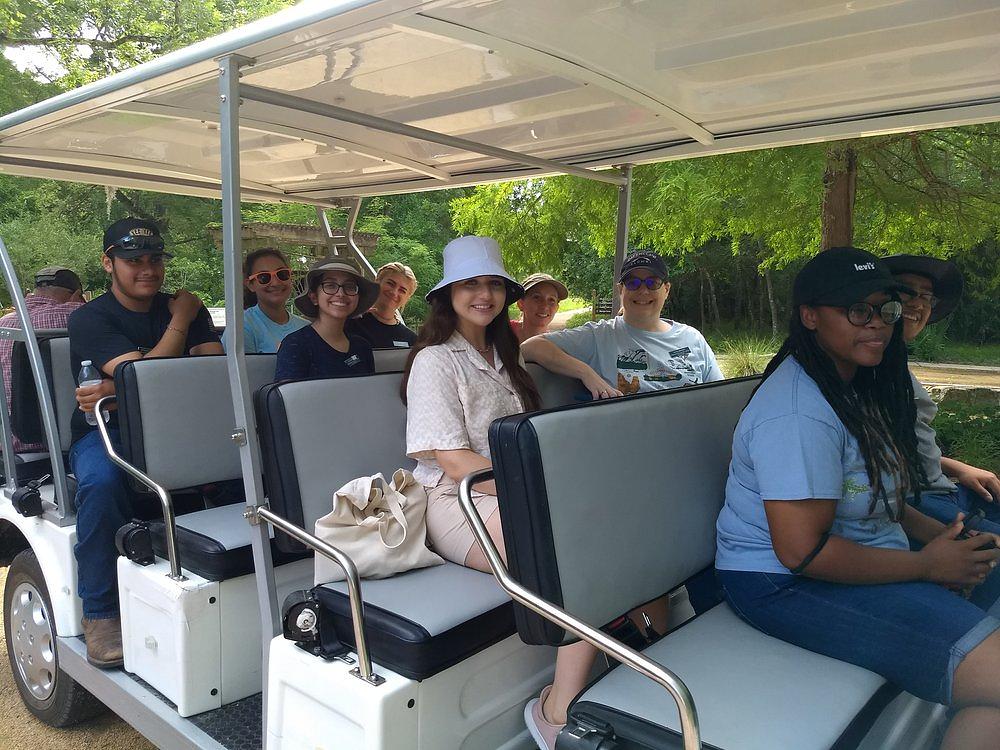 March 06, 2023
Let's Have Some Spring Break Fun
What can you do in the Bay Area during spring break? Get outdoors, visit the stars, head to the beach and more! To easily access all this fun, you will need a fantastic homebase. May we suggest Edgewater?
Armand Bayou Nature Center
1-3 p.m. Wednesday and Thursday, March 15-16 & Saturday, March 18
$15 per person
Tour the Armand Bayou Nature Center during a comfortable ride on their electric vehicle. The guided tour makes stops at the bison, farm area, prairie, animal exhibits and the bayou.
Armand Bayou Nature Center
12:30-3:30 p.m. Sunday, March 19
Ages 10 and up
Family members can explore their artistic side with a froggy painting class. Take a walk to see your live models then express yourself creatively with the help of a painting instructor. Canvas, paint and brushes are provided. Children must be accompanied by a parent.
9 a.m.-6 p.m. Saturday, March 18, 10 a.m.-5 p.m. Sunday, March 19
$15 adults, children 12 and under free; $25 weekend pass
A weekend of classic cars, fabulous food and car-related fun await at the largest indoor Chevy show in Texas.
Moody Gardens Spring Break Adventures
9:15 a.m. March 11-18
$30, children 2 and under free
Get an early start on your Moody Gardens adventures with a private tour. Guests get early entrance to their favorite attraction followed by a focused educational program and Ambassador Animal presentation. Afterward, participants can reenter the chosen attraction for additional viewing. Price does not include tickets to the park.
Space Center Houston
10 a.m.-4 p.m. Saturday-Sunday, March 11-19
$24.95-34.95
Reach for the stars and enjoy out-of-this-world fun at this rocking annual festival. The event includes live music, astronaut encounters and an up-close look at the space tech of tomorrow.
Spring Break at the Helen Hall Library
Times vary, Monday-Friday, March 13-17
Free
See what's going on for families at the library. Themed events include story time, crafts and other fun things.
Times vary, open daily
$19.99-$25.99
Take a walk on the wild side with a Spring Break Pass that gets you into Kemah Boardwalk, the Galveston Historic Pleasure Pier and the Downtown Aquarium.
Daily
$5 parking
Spend the day exploring everything Galveston has to offer. Grab a beach towel and worship the sun or ride the rollercoaster at the Galveston Pleasure Pier. Shopping, museums, boating expeditions and more keep your family busy and having fun.
Clear Creek Paddle Trail

Daily
Free
Some days you just have to get out and paddle. Launch your kayak or canoe from Countryside Park, Heritage Park or Walter Hill Park then enjoy the sun, water and wildlife.