« Back to All News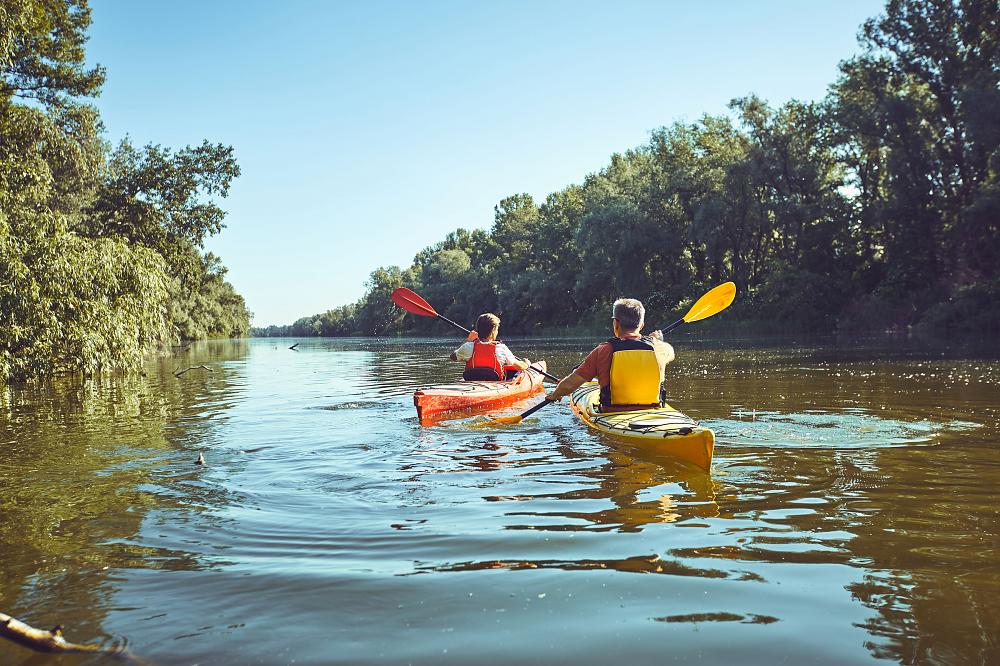 July 18, 2023
Activities That Won't Break the Bank Near Edgewater
The Bay Area is an exciting place filled with attractions and activities catering to a variety of interests. While many charge for admission, you don't need to spend a fortune to have a fantastic time. Near Edgewater, you can many things to do for free. Here are some of them:
Parks and Playgrounds
Challenger 7 Memorial Park is a hidden gem in Webster that pays tribute to the astronauts who lost their lives in the Space Shuttle Challenger. The park boasts a pond, walking trails, picnic areas and playgrounds.
This Webster park is filled with the flowers butterflies love as well as benches where you can sit and watch the busy pollinators flutter by.
Grab a kayak or canoe and paddle through Clear Creek. The 5.5-mile trail starts at Lynn Gripon Park at Countryside and ends at Heritage Park. Along the way, you are likely to see wading birds, alligators and deer.
Overlooking Armand Bayou, this 64-acre park boasts play structures, tennis courts, fishing areas, sports fields and a dog park. You can launch your kayak from here for a quick paddle along the historic Armand Bayou.
Located in League City, this charming garden park offers enchanting fountains, manicured pathways, gazebos and lush greenery. It's a great place for professional photographers and those that aspire to be.
Seabrook Wildlife Refuge and Park
Home to egrets, herons, woodland birds, turtles, alligators, deer and swamp rabbits, this 40-acre nature preserve is the perfect place to take little explorers.
Museums
The Bay Area Museum is dedicated to preserving the history and culture of the Clear Lake area. While the museum typically charges a small admission fee, it offers free admission on select days or during special events.
Take the family to see the works of emerging artists. The gallery is student-run. Special events throughout the year feature food, beverages and entertainment.
League City's Historic District
Famous for its restored Victorian-style residences, the Historic District is a charming place to spend the day. Tour a one-room schoolhouse or step inside the original vault at Butler's Courtyard. In addition to historic buildings, there are plenty of boutiques, parks and restaurants.
Window Shopping
With nearly 200 stores, Baybrook Mall in Friendswood is one of the premier shopping destinations in the area. On Sundays, you can stroll the Bay Area Farmers Market. During the summer, the mall hosts Movies on the Lawn.
This outdoor mall is a great place to stroll. On Saturdays, there is a farmers market. If you do decide to buy, it's a convenient place to pick up discounted designer goods.
By the Sea
Admission to the Boardwalk is free, offering you an opportunity to enjoy Gulf views while peeking into cute shops and eateries. The Boardwalk hosts many free events, including a summer concert series and holiday celebrations.
You don't have to go all the way to Galveston to feel the ocean breeze. Sylvan Beach in La Porte offers sand, sun, play equipment and a fishing pier.
You can visit Galveston and not spend a dime. Ride the Galveston Ferry, play chess in Saengerfest Park, explore Galveston's Historic Strand Seaport Area, visit the Rosenberg Library and admire the buildings in the Historic Strand District.