« Back to All News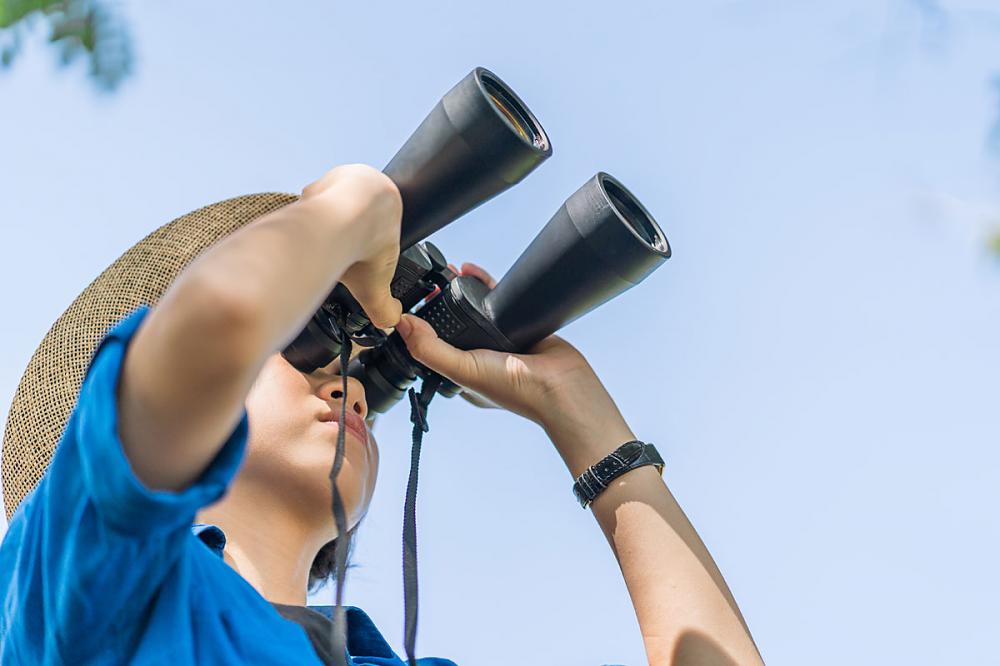 September 12, 2023
Where the Birds Are
Gulf Coast habitats, like the ones in and around Edgewater, are essential to the annual cycles of many species of breeding, wintering and migrating waterfowl, wading birds, shorebirds and songbirds. And that means plenty of great spots for seasoned and beginner birders. Here are some of our favorites:
Located in Webster, Clear Creek Nature Park is a convenient spot for birdwatching. It features a boardwalk trail that meanders through a wetland area, providing excellent opportunities to observe waterfowl, shorebirds and various songbirds. Keep an eye out for egrets, herons and migrating warblers during the spring and fall.
Part of the Great Texas Coastal Birding Trail, Clear Lake Loop offers several different habitats for birders to explore, including marshes, woods, coastal wetlands and high-grass prairies. Look for wading birds, seabirds, waterfowl and songbirds. You might even see the endangered Whooping Crane.
More than 370 bird species have been documented here, making it a hotspot for birdwatching. Look out for waterfowl, wading birds, songbirds and raptors. The center also hosts birdwatching programs and guided tours.
Go for the beaches, stay for the birds. You'll find a mix of coastal and inland habitats, making it a haven for both resident and migratory birds. Shorebirds, gulls, terns and waterfowl are commonly seen along the beach and bay areas.
Nassau Bay Peninsula Wildlife Park
This scenic lakeside area is worth the drive. The combination of freshwater and shoreline habitats attracts a variety of birds, including ducks, grebes, cormorants and the occasional osprey or bald eagle. The park's walking trails provide easy access to prime birdwatching spots.
San Jacinto Battleground State Historic Site
More than history goes on here. This site offers birdwatching opportunities amidst its park-like grounds. You may spot various songbirds, waterfowl and raptors while exploring the scenic area along Buffalo Bayou.
Edgewater
Edgewater is another great spot for birdwatchers. Our community features 25 acres of protected wetlands that are the perfect habitat for a variety of avian life. An observation deck over Clear Creek is another place to spy aquatic birds. Just grab your binoculars, field guidebooks and camera and head to the backyard.