« Back to All News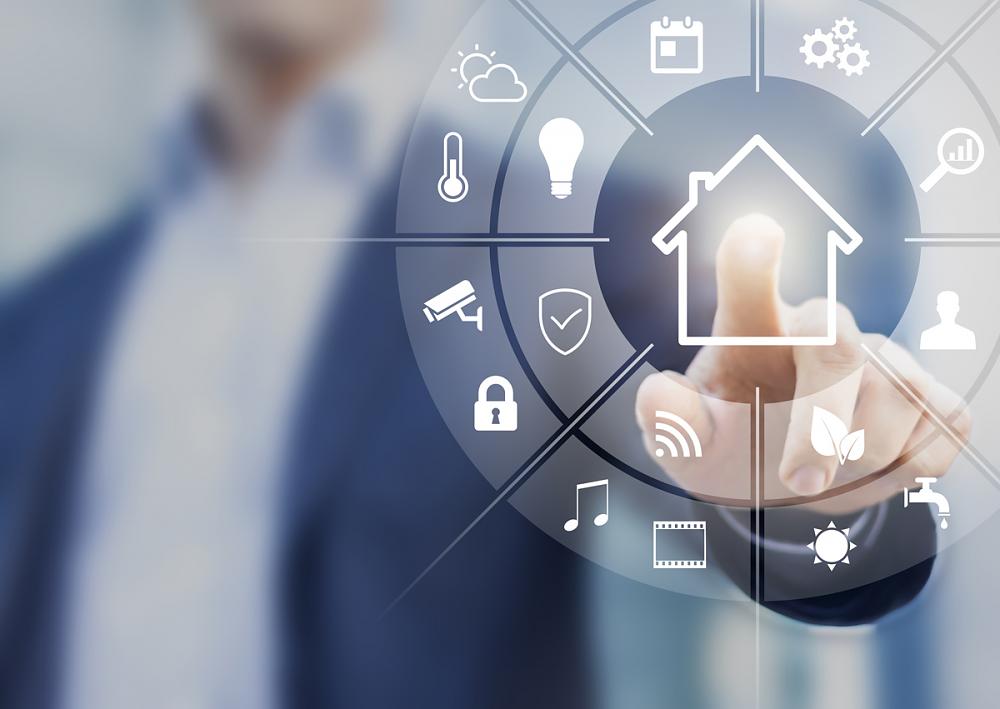 October 05, 2023
Everyday Smart Home Technology
The rapid advancement of smart home technology over the last five years has reshaped the way we live, offering convenience, energy savings and enhanced security. Things then thought impossible have become standard features in today's new homes. What things? Below are a few. Find out if your builder includes them in your new Edgewater home.
Voice-activated Smart Assistants
Five years ago, voice-activated smart assistants like Amazon's Alexa and Google Assistant were in their infancy. Today, they're an integral part of many households, allowing you to control various smart devices with voice commands. Coventry Homes includes an Echo Dot as part of their home automation package allowing you to adjust the lights, raise the thermostat and play music just by using your voice.
Doorbell Cameras
The rise of smart doorbell cameras, exemplified by products like Ring and Nest Hello, has transformed home security. These devices offer real-time video feeds, motion detection and two-way communication through your smartphone. All Edgewater builders include a video doorbell in their standard home automation packages.
Smart Thermostats
Smart thermostats like Google Nest and the Ecobee product line have been around for more than a decade. At one point, they were considered upgrades but now come standard on most new homes. Some thermostats simply allow you to adjust the temperature via an app, but high-end models learn your habits and routines to save you money on energy while keeping your home at a desirable temperature.
Smart Locks
Keyless entry or "smart" locks were not widely available five years ago. Today, they are offered with most smart home packages. They allow you to lock and unlock doors, usually with an app. Smart locks are often integrated into smart doorbells so you can see who is at the door and then remotely unlock it.
Smart Light Switches
We'll just say it, "smart lights are fun." Who doesn't love walking into a room and asking Alexa to turn on the lights? Ubiquitous now, smart light switches were once an upgrade. Most builders include them in their standard smart home packages.
Outlets with USB Ports
One thing you aren't likely to find in homes built five years ago is a USB outlet. A USB outlet is a wall socket that has a USB port built in. You need USB ports to charge your phones and tablets. You need an electrician to safely install them, so many new home builders like Highland Homes provide them as a matter of course.