« Back to All News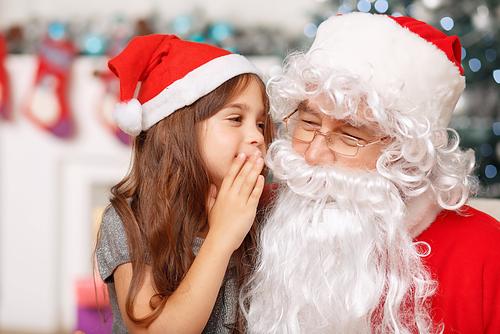 November 10, 2023
Holiday Wonders: A Guide to Webster's Seasonal Delights
As the holiday season unfolds and the streets light up with joy, it's the perfect time to explore the myriad of enchanting events Webster and its surrounding area have to offer. From dazzling light displays to cozy storytimes, we've curated a list of must-visit holiday attractions that promise to make this season truly magical for you and your loved ones. Here's your insider's guide to the most magical holiday happenings around Edgewater.
Merry Memories with Santa at Memorial City Mall
Nov. 10 - Dec. 24
Visit St. Nick's Park at Memorial City Mall in Houston for a festive encounter with Santa Claus! Step into a winter wonderland and share your holiday wishes with Santa. Capture these precious moments with our skilled photographers, ensuring you have the perfect holiday keepsake to treasure for years to come.
Galaxy Lights at Space Center Houston
Nov. 11 - Jan. 7
Kick off your holiday voyage close to Webster with a trip to the stars at Galaxy Lights. From Nov. 11 through Jan. 7, Space Center Houston dazzles with a space-themed light show that's truly otherworldly. It's a cosmic playground where the stars shine brightest during the holiday season.
Dickens on The Strand in Galveston
Nov. 20 - Dec. 3
Experience the Victorian charm at Dickens on The Strand — a historic Galveston festival that brings 19th-century London to life with parades, live entertainment and unique attractions. Browse through period-style stalls offering holiday treats, crafts and gifts, plus enjoy the festive spirit in a beautifully recreated Victorian setting.
Dec. 2
Just a quick drive from Webster, a unique and exciting dinner and circus show awaits. This Cirque performance is a feast for the senses where gourmet dining intertwines with astonishing performances, crafting an evening of joy and spectacle to elevate your holiday celebrations.
Christmas Storytime at the Webster Library

Dec. 20
In the heart of Webster, the local library hosts a Christmas Storytime brimming with yuletide tales and melodies. It's a cozy retreat for families to bask in the season's glow, with open doors to all who wish to be enchanted by the spirit of Christmas.
From starry lights to Victorian delights, these experiences are the perfect way to bring joy and create lasting memories this holiday season. Let's embrace the spirit of the season and dive into these enchanting celebrations. Wishing you a holiday filled with wonder, warmth and unforgettable moments!